Office Remodel: Yes - We're Open!
YES! We are open during main office remodeling. We are happy to take your calls at 661-949-8300.
Location
High Desert Avionics
Testimonials
Do not take your airplane anywhere else! Our school fleet of 5 Pipers, all Garmin GPS', ALWAYS go to High Desert Avionics for ALL their avionics needs. We make the trip from Santa Monica for however small the repair needed is. The extra distance cuts our avionics costs in half because the fix is always good, on time, the compliance paperwork is always completed right there on the spot and in perfect legality, and the shop rates are better than reasonable. Been doing this for 7 years with no desire to do it any other way.

Nicolas Ullmann
Jeff at HD Avionics is on top of his trade! He knows avionics like no other. He is always there to help in anyway he can, no matter the size of the job. Excellent service, excellent shop, excellent understanding! Highly recommended.

Jon Bates
Jeff was an absolute star, very fast and reasonably priced! You won't find a nicer and better place to buy your avionics at a place you can trust! Can't recommend enough, Thanks guys!

Ace's High Aviaiton
High Desert Avionics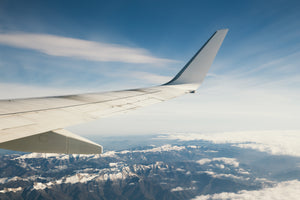 Integrity
High Desert Avionics has served the aviation community & Southern California for over 30 years. Sales & Custom Installations and Technology for the future is here today at        High Desert Avionics, Inc.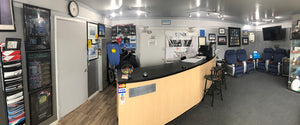 Proud AEA Member
High Desert Avionics is a proud member of the Aircraft Electronics Association. 
(FAA Repair Station #HD7R252J)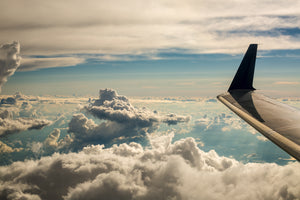 Relationships
We have strong relationships with Garmin, L3 Aviation, Appareo, Avidyne, Genesys, PS Engineering, Aspen Avionics & Honeywell & Many More. 
Our Story: High Desert Avionics
High Desert Avionics, Inc. began in 1993 in a small, two-room building near Barnes Aviation.Its founders, Jeff Landon and his wife Kerry Landon, had to conduct all of their installations outdoors. A year later, they were able to move into their permanent hanger (still near Barnes Aviation) at William J. Fox Air Field in Lancaster, Calif.
"Jeff's always loved airplanes and he came out and started working on airplanes when he was really young and that sparked his interest in it," said Kerry Landon, Jeff had worked with another shop but when "there was no one out here to do [avionics] so Jeff stepped in and started this up. as it was a dream come true"
"We saw a need," said Avionics Manager Jeff Landon, "and we filled it." " We get to work with aircraft and the most wonderful people who we consider more than just customers but a part of our Aviation Family and Friends."
Learn More About Us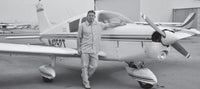 Installation Examples
Aspen Avionics Install on a V-35. Avidyne IFD 540 + 440. Avidyne DFC 90. JPI EDM 930.
Contact Us For A Quote